Homed
Our vision for Homed was to create an entirely new space on Stuff where you, our audience, could find information and inspiration - whatever your style, whatever your budget - and indulge in some retail therapy along the way. We think Homed has all the beauty and substance of a coffee table book, but without the resulting clutter and inevitable dusting duties, and I think we can all agree that the less of that we have the better. In the mix of our rich, deep content are thousands of photos of fantastic New Zealand homes to sigh over, great stories to give you ideas and motivation, and videos of no-fuss DIY projects that are great for any day, not just rainy ones. https://www.stuff.co.nz/life-style/homed/
Graphic Design, Web Design, UI/UX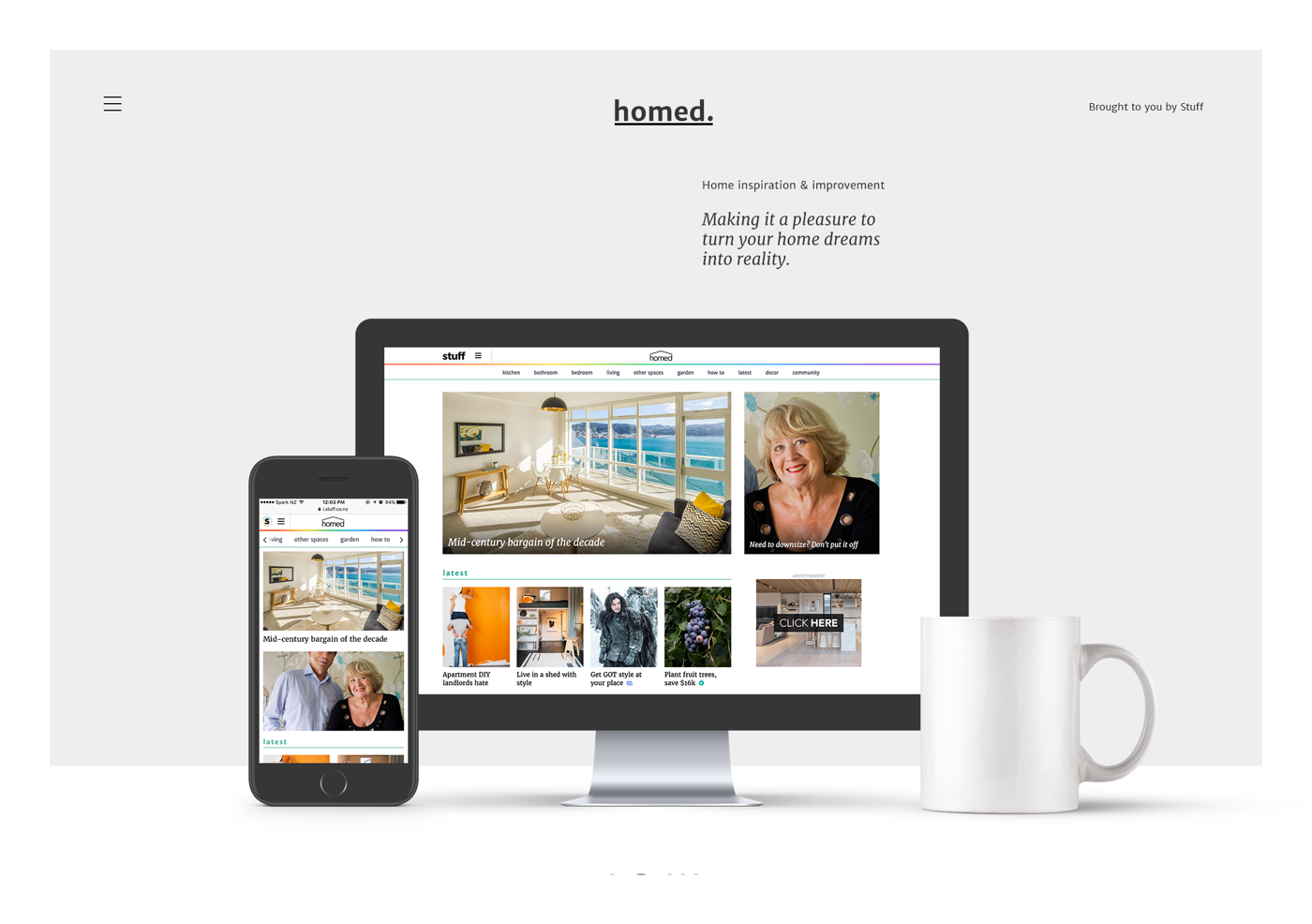 Homed
, which is the new section on Stuff under 'Life & Style' had rich, deep and ever-changing content which also includes photo galleries, stories, house tours, and videos.

It encompasses ideas for all styles and budgets for the home, making it easy for visitors to pick up ideas and buy things they love.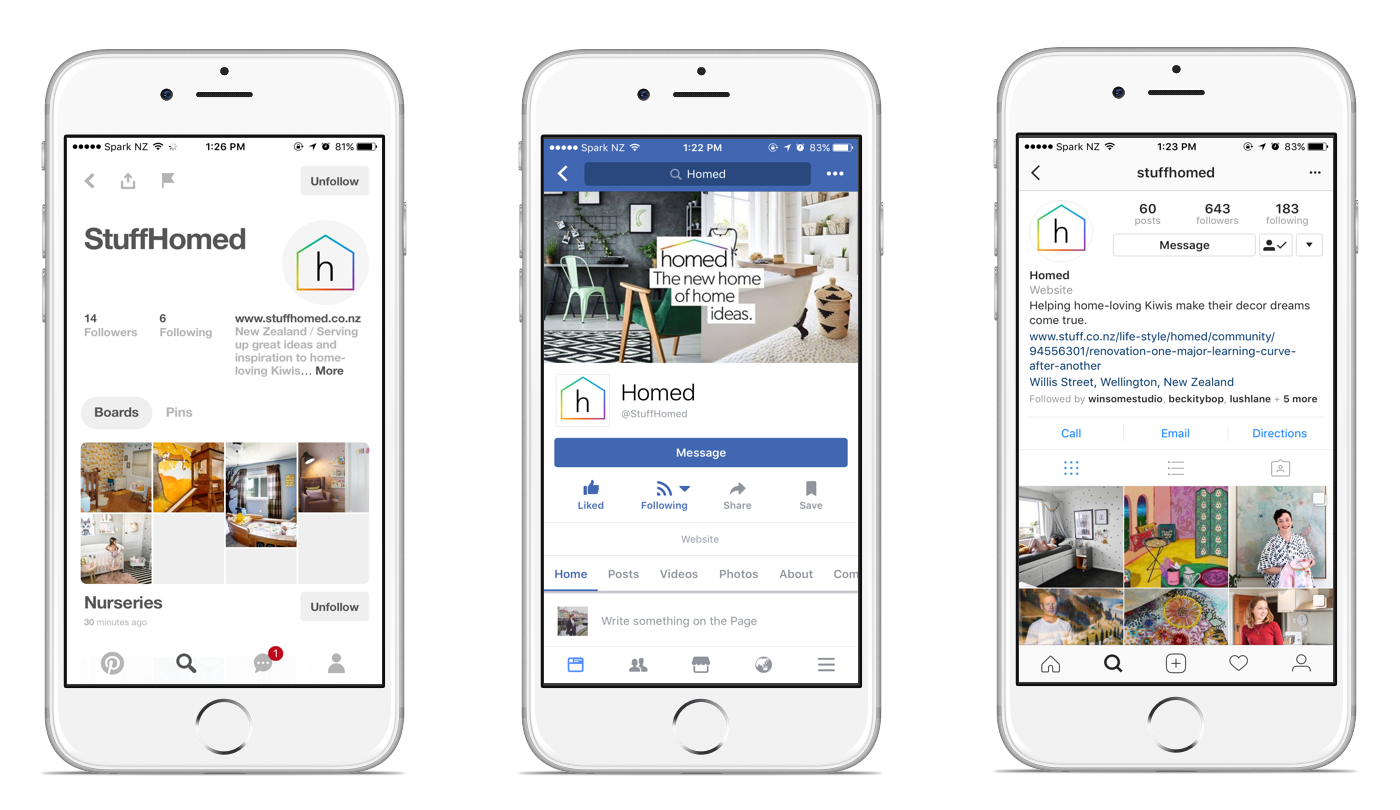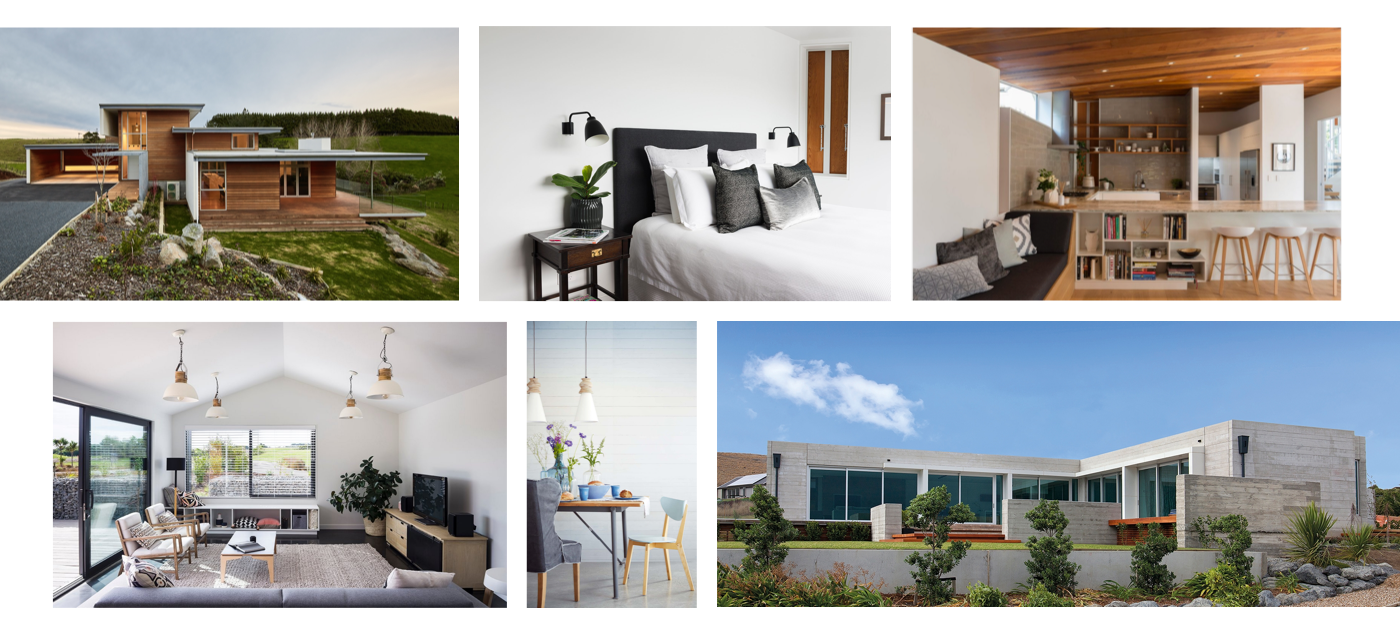 Homed branding developed off the current Stuff logo, which was rebranded at the start of the year.

It wasn't about creating a new identity for this digital platform but incorporating the already existing Stuff branding and developing the sub brand from its influence.